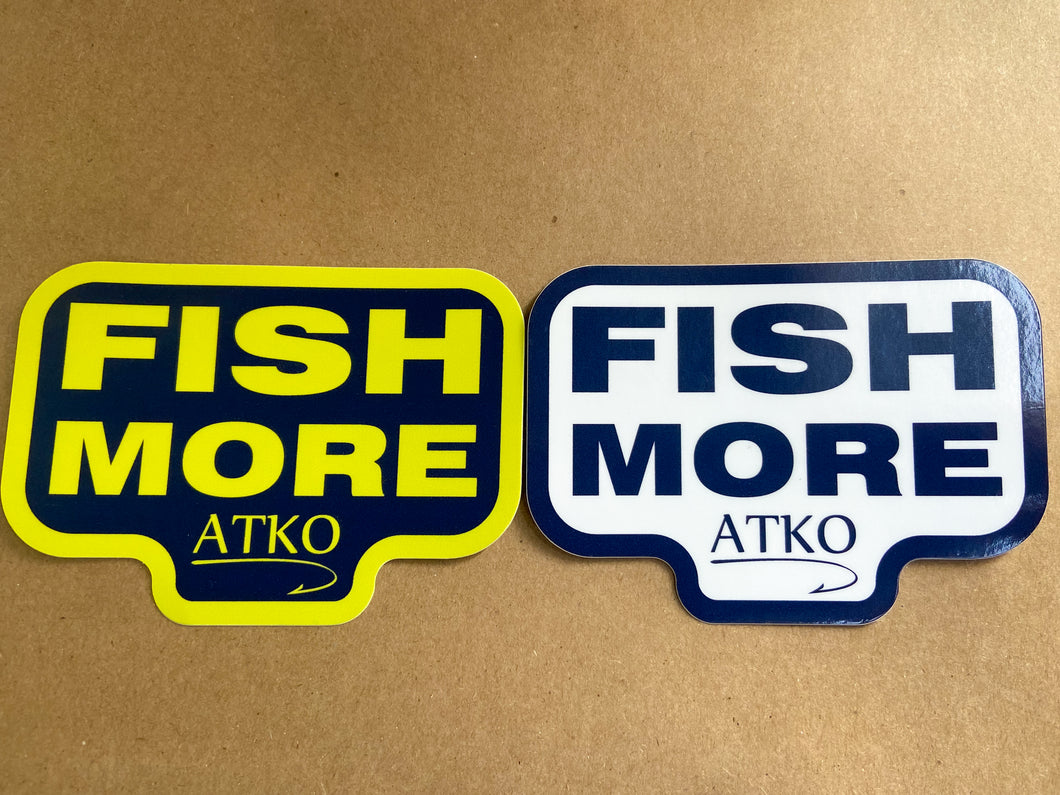 Fish More Sticker
Free Shipping 
Are you ready to FISH MORE this year? Well then this sticker is for you!
Not your standard sticker.  This sucker is made to our specifications so it will stand up to the sun and rain.
Slap this dude on your car, boat, bathroom mirror or the employee entrance at work.  Put it wherever you need to be reminded that fishing is one of the most important things in life and I guarantee it will last!
Approximately 4 inches wide x 2.75 inches tall.